Billet Dimanche
Bois De Vincennes, Paris.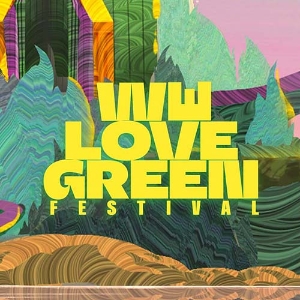 WE LOVE GREEN returns in 2022 for three days of concerts, encounters, and explorations. The new world is dreamed in music.
For its 2022 edition, WE LOVE GREEN offers an even more emotionally charged experience, with a program that plays with the codes and vibrations of the time.
In keeping with its ambition to bring together different forms of creation, the festival continues its mission of discovery and fusion by connecting all current music. From rap to techno through pop, soul, or French song, WE LOVE GREEN opens a new window into the worlds of tomorrow. An augmented reality experience that enthralls the body as well as the mind.
Sign up for our newsletter and follow us on social networks to receive our news and our exclusive offers:
https://www.welovegreen.fr/newsletter/
SUNDAY, JUNE 5TH : PNL - ANGELE - DISCLOSURE - JULIETTE ARMANET - BICEP (LIVE) - TALE OF US - MACEO PLEX - C TANGANA - IBEYI - GRIMES (DJ SET) - CENTRAL CEE - GIRL IN RED - ARLO PARKS - SLOWTHAI - ASCENDANT VIERGE - SHYGIRL - GREENTEA PENG - TSHA - PARTIBOI69 - SALOMÈ LE CHAT - HALF PIPE - MANDARINE - KONBINI PARTY présente BIANCA COSTA - JOYSAD - ZINÉE - LA FAMILLE MARABOUTAGE
Horaires: 13-01h
Already Ordered Tickets?
If you would like to add more tickets to your order, please enter your details to group your orders together and only pay one transaction fee.
Some or all of the items for this event require you to enter a promotional code.
Please enter your details below to buy tickets.
---
More information about Billet Dimanche tickets